Kitchen Backsplash Trends
The kitchen backsplash used to be simply thought of as a functional part of your kitchen.  Current trends are enabling homeowners to show their creativity and personal style by enhancing their kitchen style with a beautiful, and sometimes unique, backsplash. Whether you want a simple, timeless look or a bold, eye-catching design there are a multitude of options available in every price point that will give your kitchen a polished look and enhance the overall style of your kitchen.
INTRICATE DESIGNS

Custom backsplash design will increase your overall cost but is a fun way to show your personal style.  Use artistic elements such as a bold design throughout the backsplash for a dramatic look, or create a simpler look with a small accent.  Using intricate designs can be overwhelming so are best paired with simple countertops, or in smaller areas such as a focal point behind the stove.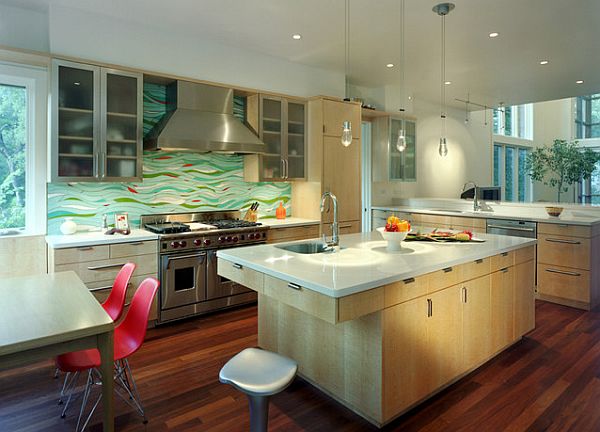 TEXTURE

You can create texture by using different materials, such as glass and stone, in a mosaic backsplash.  In addition to contrasting materials, using pieces with different depths or varying sizes will add interest and beauty.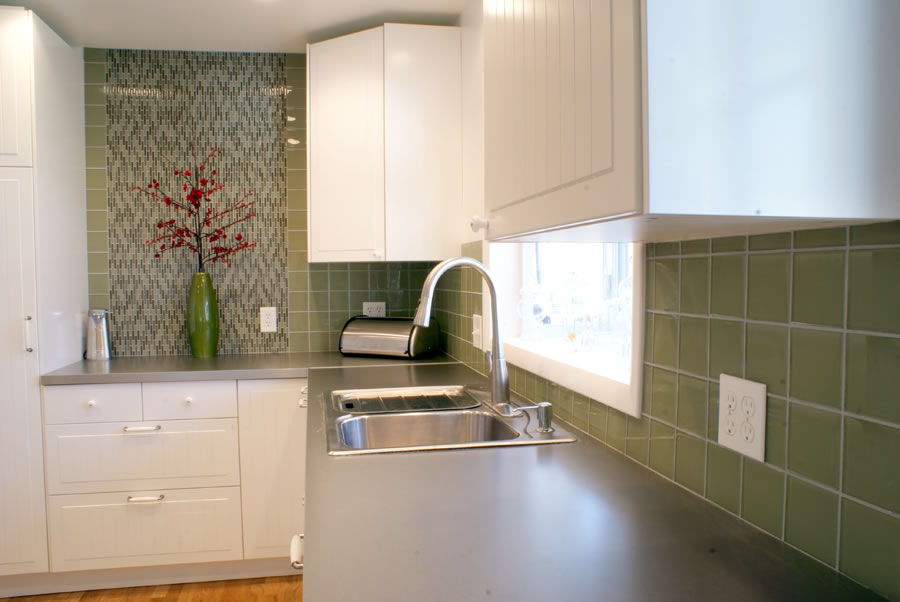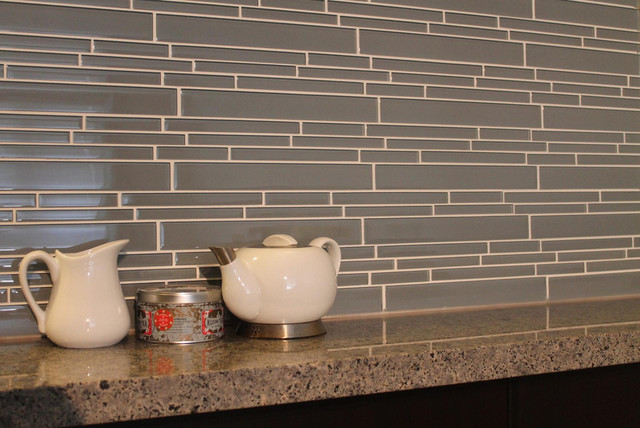 GO VERTICAL

One of the latest trends in backsplash design is to install the backsplash vertically.  This modern look adds interest and originality to your kitchen and can make smaller kitchens feel larger by drawing the eye upward.
BOLD COLORS

Best paired with subdued tones in the rest of your kitchen, a kitchen backsplash with color is sure to showcase your individuality.  Be careful not to overdo it though, mixing too many colors will overpower the artistic intent.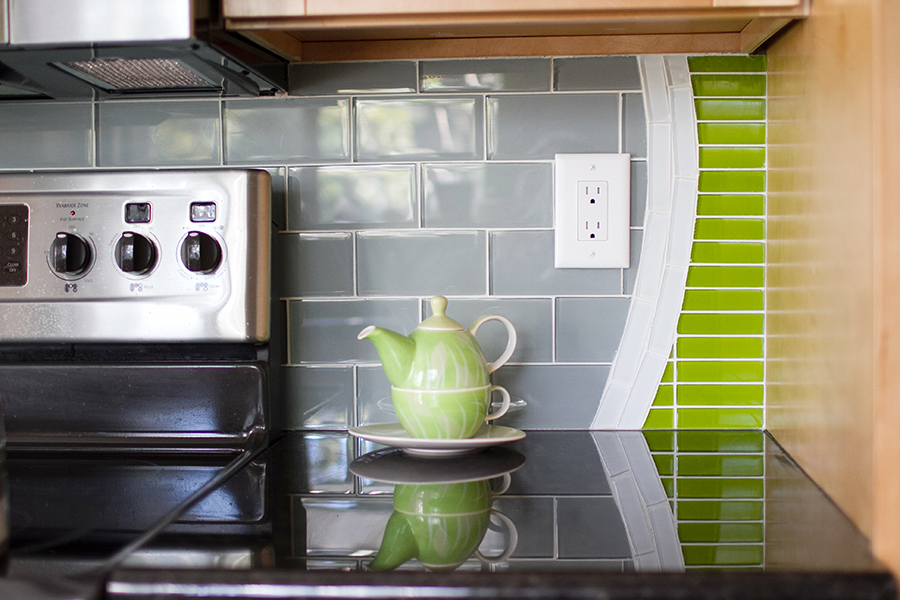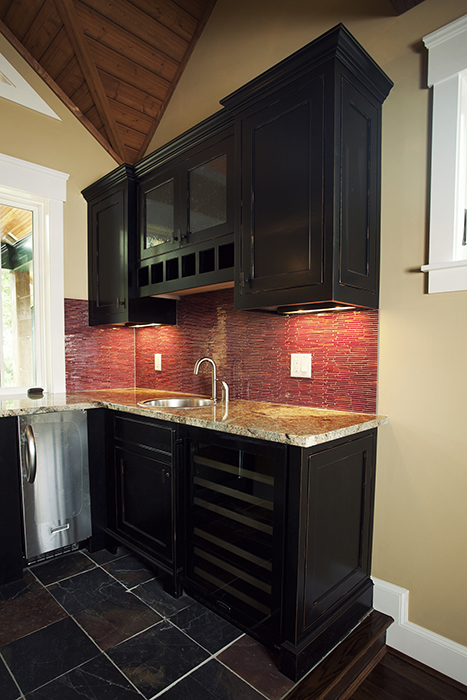 SUSTAINABLE STYLE

For the earth friendly homeowner, seeking to earn LEED points, using recycled glass tile, cork tile, or recycled aluminum is an effective way to upgrade your kitchen while using eco-friendly materials.
TIMELESS CLASSICS

Choosing a simple kitchen backsplash will add elegance and beauty to your kitchen.  For homeowners with the intent to increase the resale value of their home, the timeless classics will appeal to the largest population.  While these classic backsplashes, like white subway tile, may seem traditional they are increasing in popularity in contemporary homes as well.
If you are looking to remodel your home in Portland, Oregon contact Sitka Projects about an in-home consultation to discuss your upcoming home remodeling project.