Make a statement with a bold front door
Create a unique entrance to your home by choosing a front door that makes a statement! Choosing a bold door can really add to your home's curb appeal, style, and personality.  Below are some exciting ways you can spice up your entryway.
COLOR
Go bold with an eye-catching accent color to really boost your curb appeal.  Adding color to your front door is a easy way to enhance the personality of your home without having to paint the whole house.  The front door can be a bold, bright, color that stands out.
GLASS
There are multiple glass options to choose from that will add style to your front door.  The glass can be clear or have one of the many effects available to give you privacy.  A glass front door adds elegance to the overall style of your home and increases the natural light of the interior.
STYLE
Whether your personal style is contemporary, modern, traditional, or a multitude of other styles, your front door gives a sneak peak into the décor of the interior of your home.  The style of your front door sets the tone for the interior of your home while adding to your curb appeal.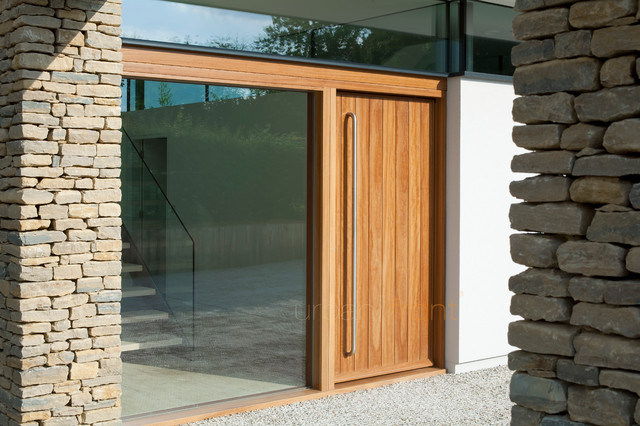 If you are looking to remodel your home in Portland, Oregon contact Sitka Projects today for a quote on your home remodeling project.